"Email Already in Use" Error
Quick tips on checking out after receiving "This email is already in use." error message
---
If you received an error message indicating your email is already in use while checking out with your dutchie account email, you may be using Guest Checkout by mistake.

To login to your account, click small blue "Login" link at the top of the checkout page. After logging in, your information will auto-populate into the form and you will be able to place the order.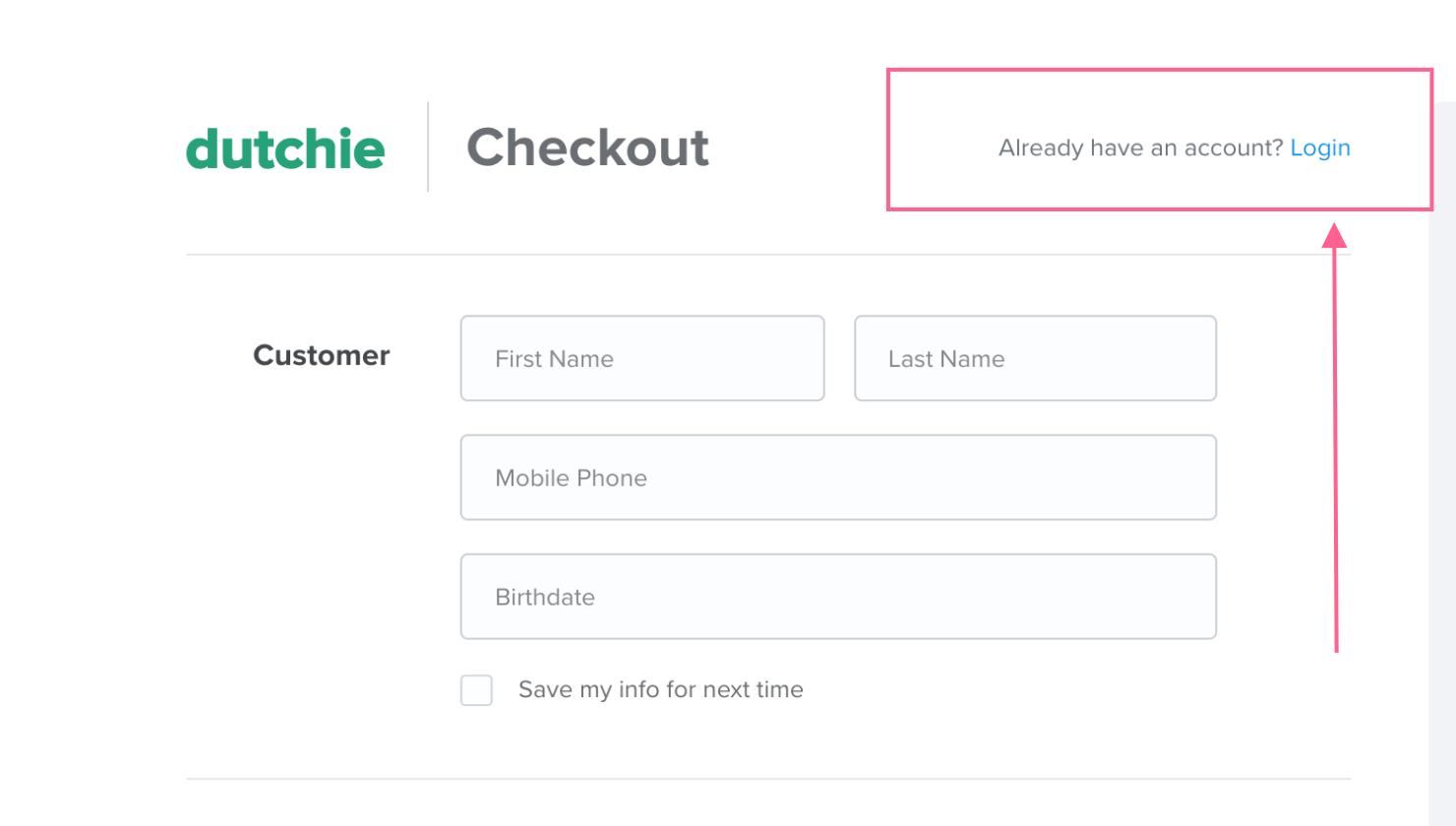 Alternatively, you may continue to checkout as a guest by unchecking the "Save my info for next time" box and proceeding to place your order by manually entering your information.