Place an Order as a Guest
Place an order using guest checkout without saving your personal information
---
When you're ready to checkout, click the blue shopping cart icon in the upper right-hand corner. Select "proceed to checkout" after reviewing your cart.

Fill out all Customer fields, upload your government-issued ID if the dispensary requires ID verification, select the order Type (pickup in-store, pickup curbside, or delivery), select a Time using the drop-down if the dispensary allows scheduled ordering, and check the "I have a state issued medical card" box if you have a valid medical card.
Pro Tip! Check the "Save my info for next time" box under your birthdate to save your information and create an account instead of checking out as a guest.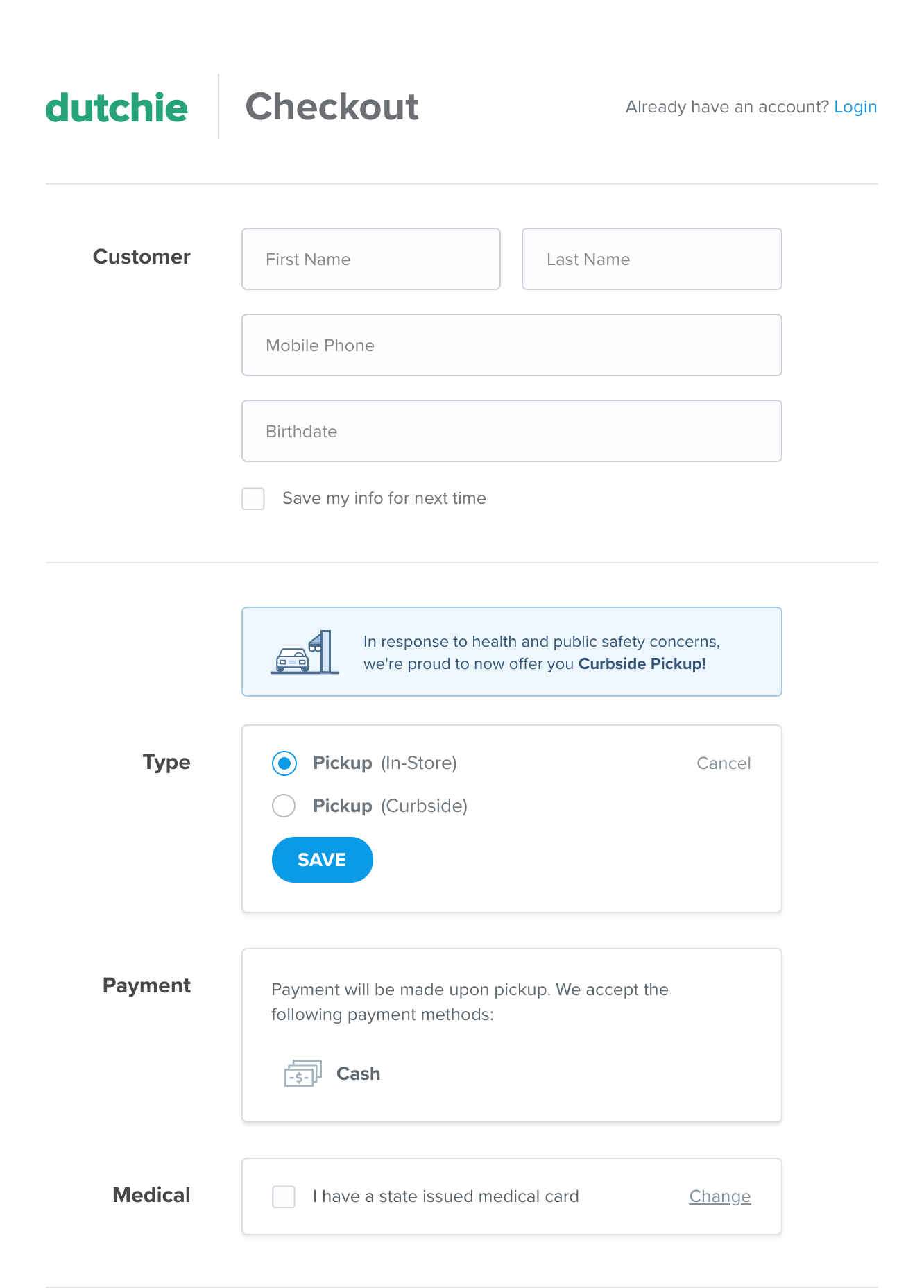 Please note the following important details about the information provided:
The name on your order must match the ID of the person picking up or receiving the order.
You will be required to present your ID upon pickup or delivery.
You will be required to present your medical card for medical orders.
Using a valid cell phone number is essential to receive order updates and to allow the dispensary to reach you with any questions about your order.
You may be prompted to fill out a payment method if there are debit/credit card or payment app options. Add any special notes for the dispensary (or driver if applicable) to the "Special Instructions" below the order summary.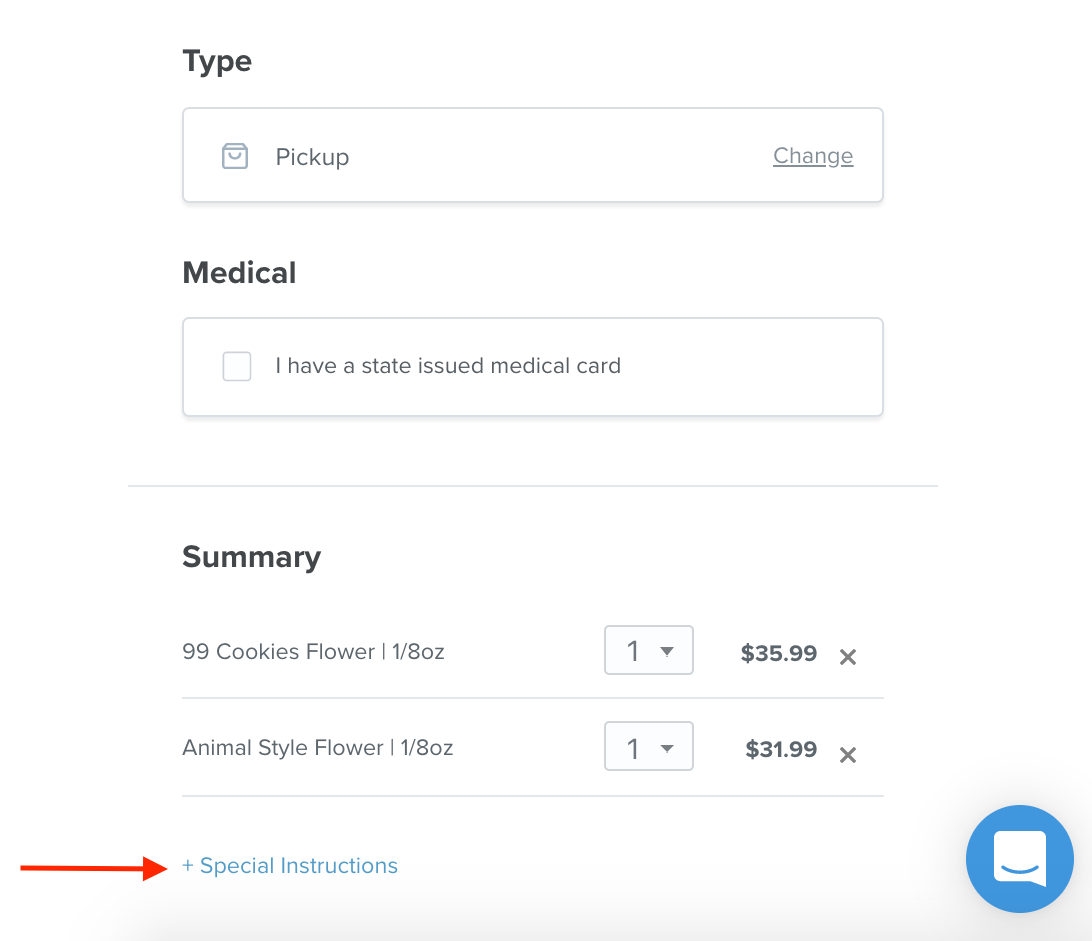 For delivery orders, enter your address in the address box, and select your address from the drop down menu of google-verified addresses. If you have a coupon code provided by the dispensary you are shopping with, add the promo code at checkout by clicking "Add a promo code." After reviewing all details of your order for accuracy, click "Place order."