How to Check your Order Status
Information on how to check the status of your open (or past) orders.
Account Holders
Dutchie account-holders are able to check their order status inside their dutchie account by heading to the "Hi Name!" dropdown and selecting "Orders" from the dropdown.
From there, your past and open orders will display, and you may click, "View Status" to check and monitor the status of the order.
From there, you can watch the order status move from being placed, to being prepared, to being ready for pickup!
Note: You may also turn your text updates on by clicking the small blue "On" in the top right corner of your status page (see below).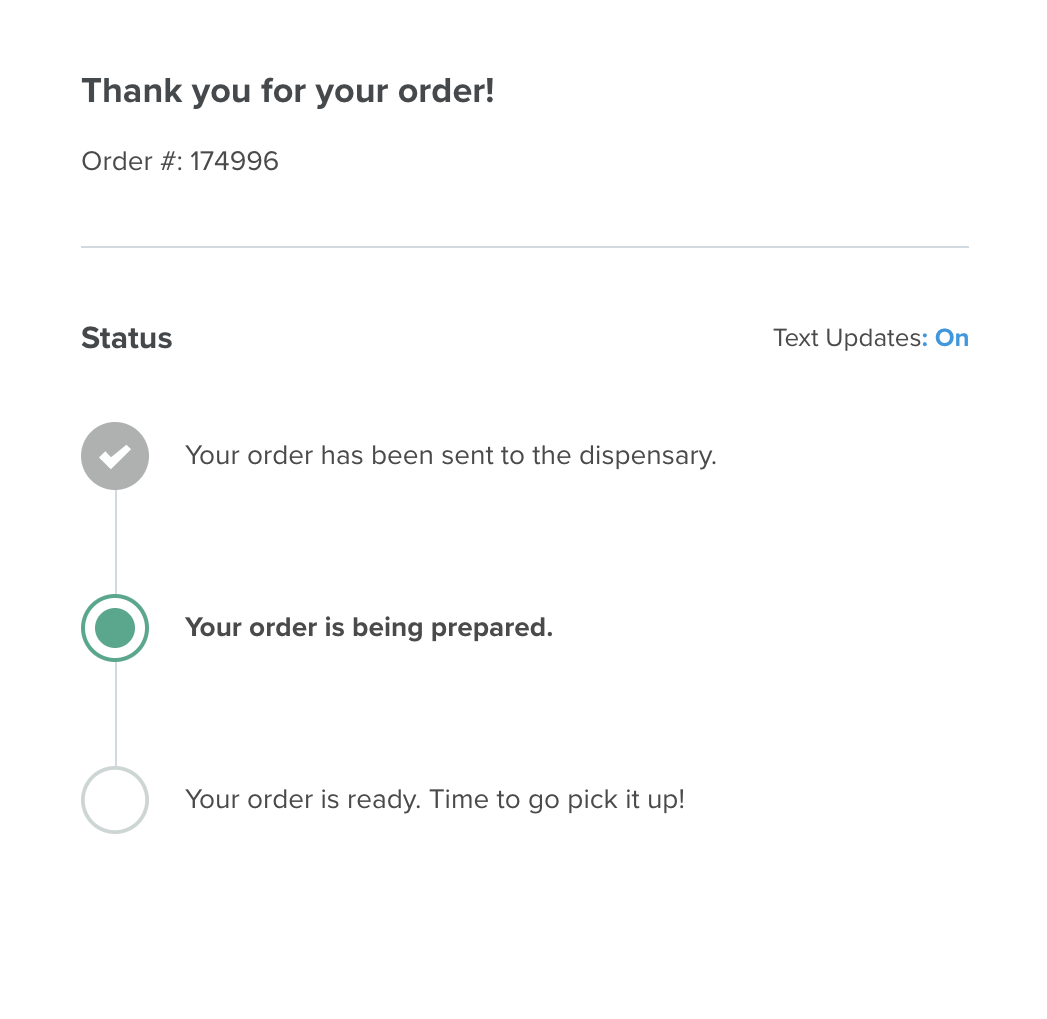 Guest Orders