Applying Rewards
How to apply your Springbig or Sprout rewards on dutchie
---
Each time you visit your favorite dispensary, "Check-in" to Springbig using your mobile device and earn points! These points and rewards are stored in your Springbig "Wallet" or Sprout account.
After you create your cart and proceed to checkout, you will have the opportunity to check your points and/or apply them after entering your phone number. If the tooltip confirming your account does not appear, please double-check the phone number associated with your account.
Upon scrolling down the page, you will come upon a "Rewards" section. In it will be a module that displays the rewards that you have earned. Dutchie will ONLY allow discount rewards ($ and %) and Offers to be displayed and redeemed.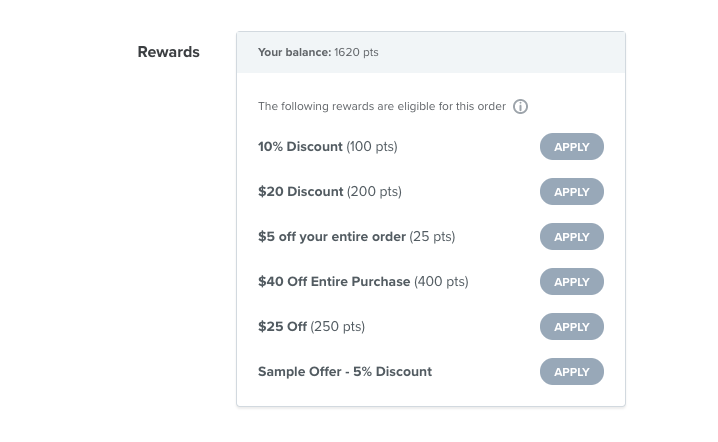 From here, choose to "Apply" any eligible discount to the order by clicking the "Apply" button. Upon doing so, any other eligible rewards will become inactive as only one reward can be applied to the order at a time. Upon clicking "Apply", the points associated with that reward will be deducted from your Springbig wallet or Sprout account (depending which one you are using).
Once a reward has been applied to an order, the reward and the amount of the discount received will appear in the totals section at Checkout.

That's it! Place your order from there, and enjoy! Reach out to dutchie Support with any questions or concerns about your Springbig or Sprout rewards.