Using Filters to Search for Products
Using search filters while browsing a menu can help you locate a specific product or products with specific traits. All menu filters are located on the left-hand side of the page for desktop, and at the top of the menu for mobile.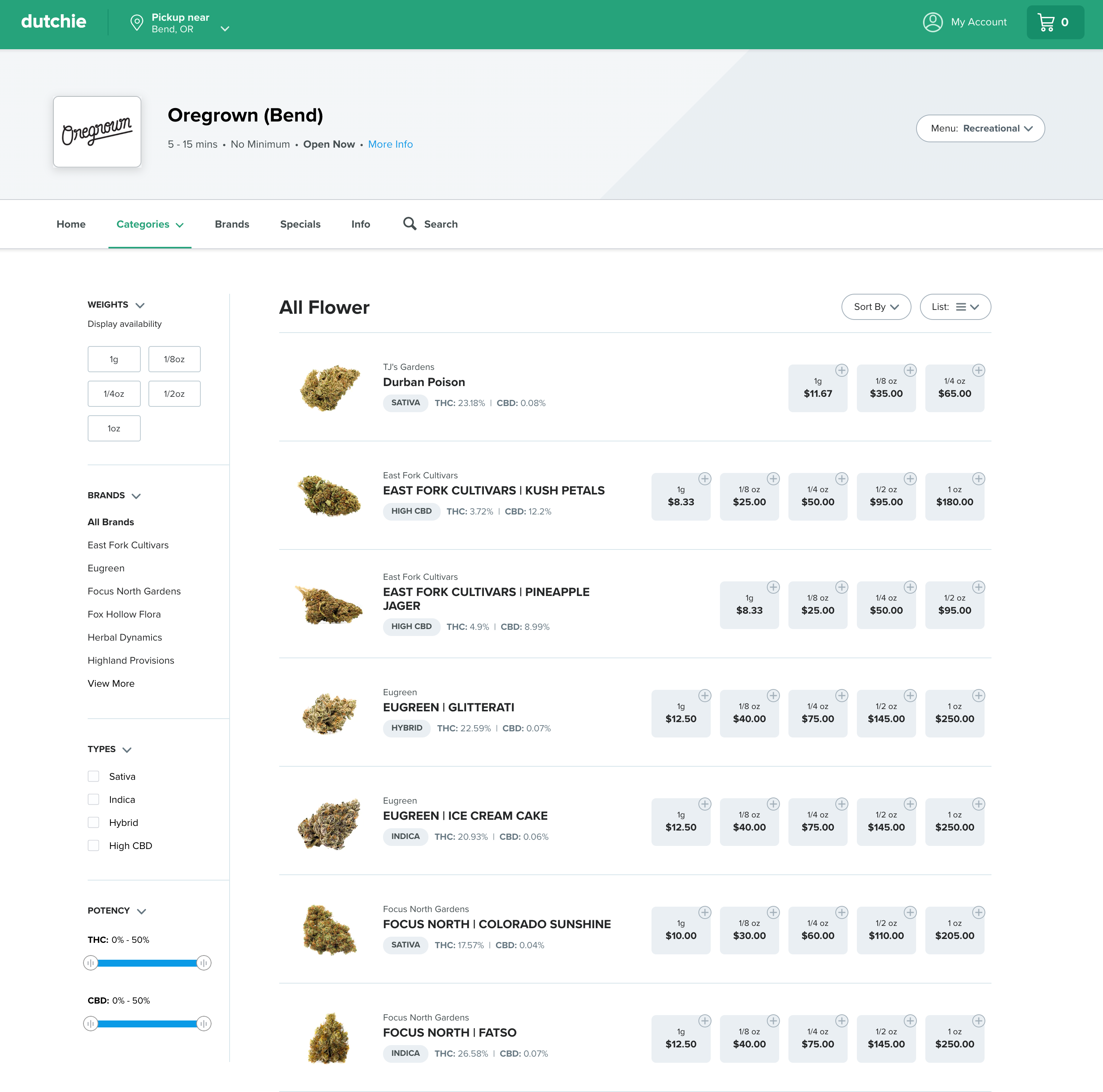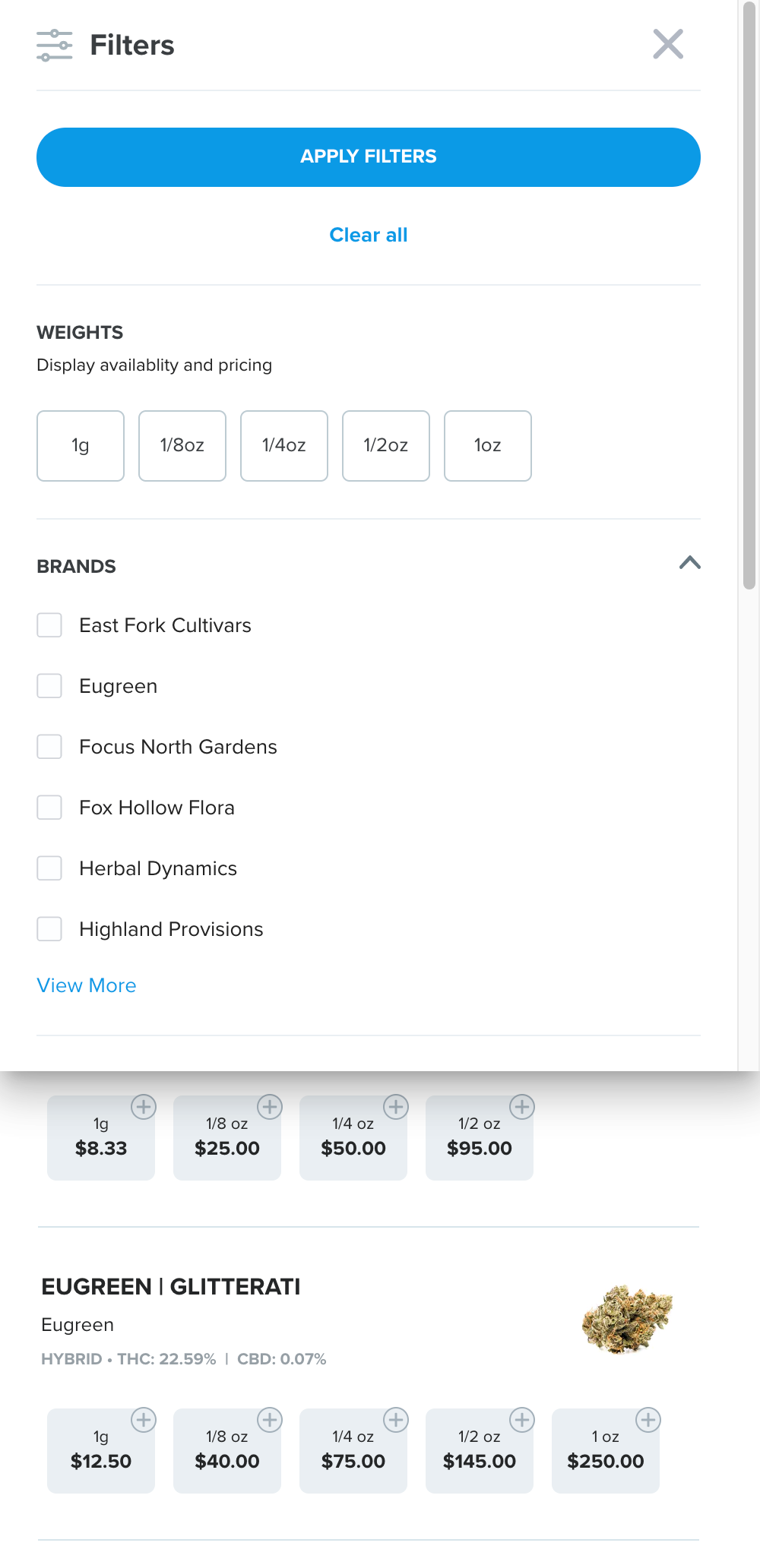 Search Bar

The first option in the filter toolbar is a search bar. This is the fastest way to find the exact product you are looking for. Use short, descriptive words for the most accurate results. For example, when looking for "Supersonic OG Kush Master Purple Cake Dollops" try searching "cake" or "OG Kush" instead of the full name.

List or Card View

The next option allows you to view the menu using "List" (items appear in a list with products on separate rows)

or

"Card"

(items appear in a grid with larger images). Card style will default on most mobile menus.

Medical or Recreational

Dispensaries that offer both medical and recreational sales

will give you the option to toggle between the two menus.

Brand

This

drop-down menu allows you to view all products by the same grower, producer, or wholesaler. Note that not all dispensaries have the brand information associated with all of their products, so you may try the search bar if you are still looking for products after searching by brand.

Types

Toggle through the "Types"

checkboxes to view all products labeled "Hybrid," "High CBD," "Sativa," and/or "Indica."

Other Filters

The "High Potency" filter includes all high THC testing products.

Sort

The "Sort"

drop-down menu at the bottom of the search filters allows you to sort the menu in different orders, including "Product name," "Potency," "Price low to high," and "Price high to low."